thanks so much for the gorgeous response to my
breakfast cookbook
, as well as to my
red bean paste pancakes
! i will try and redo those, and see if i can come up with an easy no-sugar recipe for you all - i have a good idea of how to do it, but it will take a little tweaking :)
today i'm taking part in another WIAW, thanks to Peas and Crayons, but this time with a little Russian twist ♥
i mentioned recently that i was reading
'the food and cooking of russia'
- a book i got out of the library in October. i've been taking notes, scribbling down recipes and trying out some interesting flavour combos since then. i love russian food, because it's humble and simple - it has no pretention.
without actually going to russia, this is the closest glimpse i have gained of their culture - you can learn a lot from food...
♥ barley and poppy kasha with sliced fresh plum and honey
this recipe intrigued me so much, and i'm still rather confused. there is seriously great potential in the combination, but i've never seen anyone soak and mash poppy seeds before, so i will have to try several times before it 'releases oil' and stops being crunchy. otherwise the flavour is awesome, and i love barley for breakfast, so it's a winner!
♥ apple scrambled eggs with radish salad and sour cream dressing
not so much a recipe, rather an idea that the book suggests. another simple 'use-what-you've-got' russian meal. simply fry up apple wedges in butter, then add beaten eggs into the pan. add salt, pepper, sour cream and fresh parsley. and then, if you're anything like me, serve it with leftover
marrow chickpea torte
for a bit of spice.
if you want to make any of your favorite meals russian, consider adding sauerkraut, sour cream, fresh parsley or dried mushrooms. these seemed to be in most of the dishes in the book!
russians seem to get pretty creative with buckwheat groats and barley too, which makes for a very interesting read. and you have to give credit for any place whose staple foods are fermented cabbage, sour cream and boiled eggs.
♥ the side salad was a chopped delight of sliced beetroot, cucumber, radish, tomatoes and greens. yum yum!
♥ one of the simplest things you could ever have is boiled egg on toast, but in russia, it seems, they mix boiled egg with herring, dill and mustard and grill it until it smells fishy. it was so yummy!
traditional methods and recipes of any country are rather hard to come by; most of them have been simplified or quickened for our modern society, thereby destroying both flavour and nutrition.
sometimes our 'advances' are good, like frozen vegetables for instance, but more often than not, by skipping a vital step in the preparation of food, we make things less digestible and miss out on vital nutrients. lots of the recipes in the book are time-consuming, but i personally think it's worth it.
♥ wild hazelnuts / cobnuts - not really russian, but the book is so much about working with what you've got naturally, so wild foraged hazelnuts definitely won as my evening snack!
so, there you have it, a strange day really, but an unexpectedly delicious one. thanks WIAW!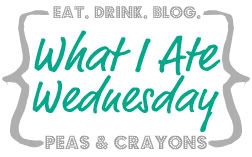 have you ever tried russian food? do you use poppy seeds in your cooking?
currently reading:
the
bbc weather report
for my local area - trying to fit in a little weeding up at the allotment before it gets too cold and the ground too solid to do anything much.